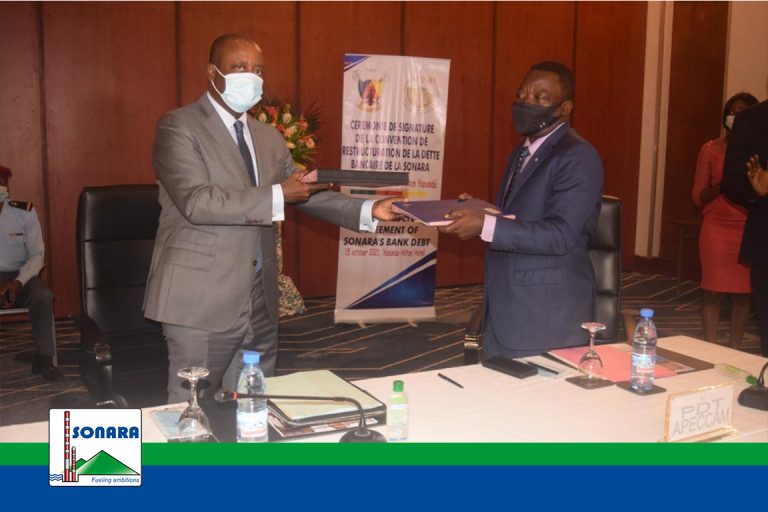 SIGNING OF AN AGREEMENT FOR THE RESTRUCTURING OF SANARA'S BANK DEBT:
A breath of fresh air for SONARA
The solemn signing ceremony of an agreement for the restructuring of SONARA's bank debt which took place on Friday 15 October 2021 at Hotel Hilton has been heavily described by economic analysts as a breath of fresh air for SONARA which was hit by a fire incident on 31 May 2021, during which part of its production units were destroyed thereby halting production.
Finance Minister Louis Paul MOTAZE who presided at the event noted that the signing of the agreement restructuring 261.4 billion CFAF debt owed by SONARA to banks clearly demonstrates the goodwill and readiness of these banks to accompany the state of Cameroon in its drive towards the emergence of Cameroon by 2035. The banks include: UBA, SGC, AFRILAND FIRST BANK, ECOBANK, BEAC, BICEC.
Jean-Paul SIMO NJONOU, General Manager of SONARA expressed his deep appreciation to Government for this relief measure and others taken earlier intended to keep SONARA on its feet. He equally expressed his gratitude to these banks for their great cooperation.