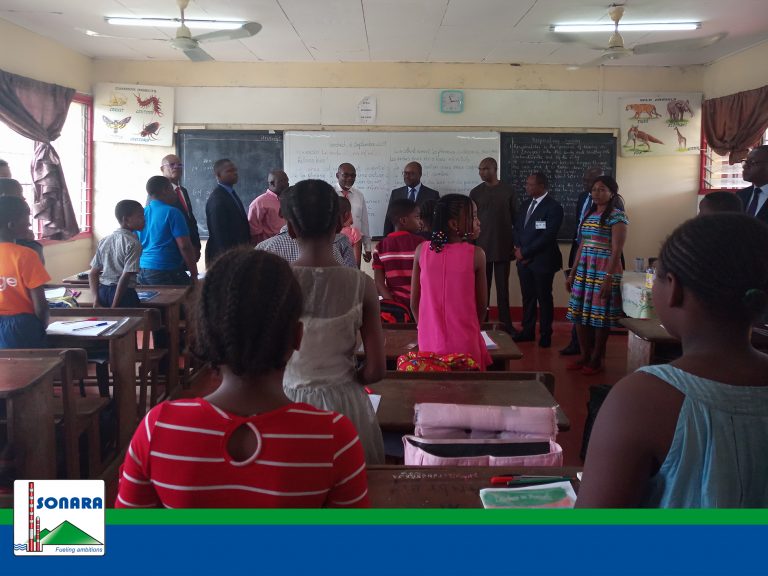 SONARA GM visits SONARA School
The General Manager of SONARA, Jean-Paul SIMO NJONOU, this Friday, 06 September 2019 paid a fact-finding visit to the SONARA school.
The visit, which falls within the framework of ascertaining the effective kick-off of the new school year, and the immediate resumption of classes by the pupils and students, gave the SONARA boss the opportunity to visit some facilities of the school.
The main highlight of the visit was the GM's inspection of the construction site of the extension building of the secondary section.
The host of the day was equally briefed on the training offered by the school and the progress made by the students undergoing the training.
This visit is also aimed at strengthening ties between the General Manager of SONARA, the teaching staff and students of the SONARA School.
Happy new school year dear students.